Amumu is way more effective in a jungle than he is in a lane; so jungle Amumu is the way to go.I've had quite a bit success running this build.

Masteries: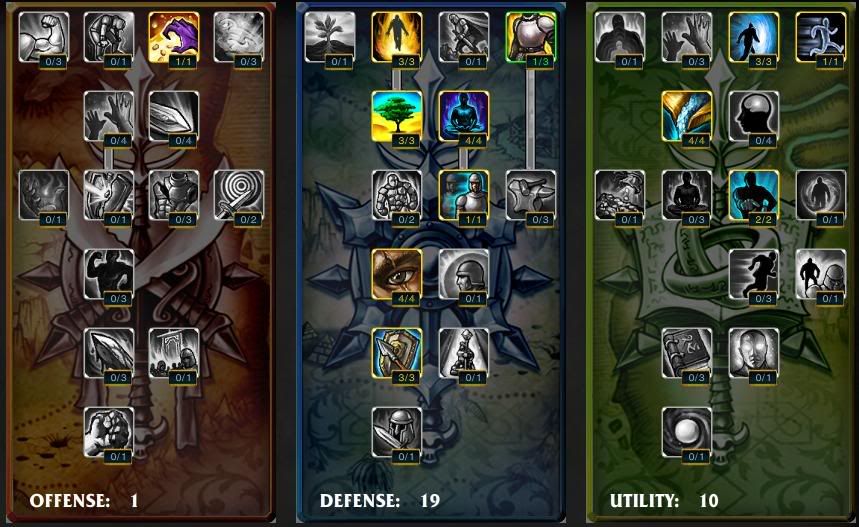 Runes:
(Keep in mind this is how I use my runes and I have found to work veryw ell for Amumu; the attack speed isn't very necessary; magic pen would also work very well)
Red
: Attack speed
Yellow
: Health Per Level
Blue
: Magic Resist
Quintessence
: +Health


Summoner Skill:
Smite
is a must.
Second summoner skill is your choice; Personally I pick
Ghost
since its good for initiation (if you want to save bandage toss stun for interrupt) and its a very good get away.
For Items to build for:
Boots:
Mercury Tread or dodge Boots; depending on the team
Leviathan:
Great for health item and Amumu can get a TON of assists.
Sunfire Cloak or Banshee's Veil
: Depends on the team; if more physical get sunfire if more caster heavy get veil. (Also depends who is doing well on their team)
The rest of the items are up to you; but I build towards a
Rylai's Crystal Scepter
for slow/ Ability power/ AND health.
What to buy first:
Amumu is a somewhat slow jangler compared to what other jungles can do.

I buy a Elixir of Fortitude and Five Health pots first.What skill to pick first?
Its important that you don't pick your skill right away; since it depends on the mobs. I'll show you a picture of where you go to help explain.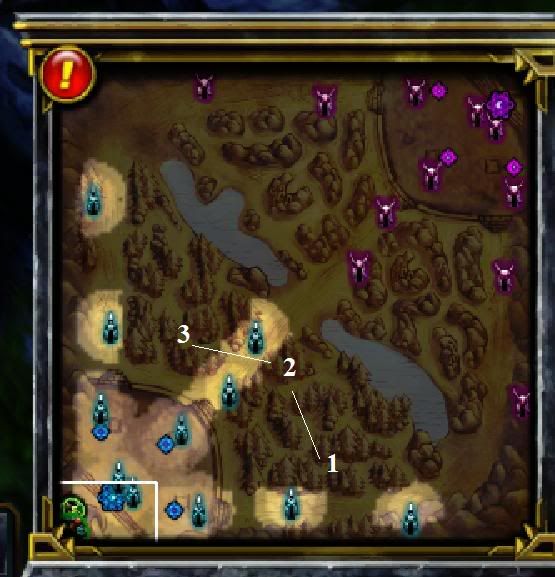 1) Wolves/Golems: If it is Wolves pick up
Tantrum
(E)
First; If it is Golems, pick up
Despair
(W)
first.
SAVE SMITE.
-Tantrum is easier for killing wolves
-Golems lose about 25 health per second each from despair being active. Id turn off despair once the second golem is about 1/4 health.
-
USE HEALTH POTS WHILE FIGHTING THESE; USE IT AS SOON AS YOU LOSE A LITTLE BIT OF HEALTH TO KEEP YOURSELF TOPPED OFF

OR

2) Ghosts: Use your smite on the big blue ghost right away (Make sure the person in middle is far enough away so you get full xp.
- Again; health pots.
You should be at least level 2 now depending if you got wolves or golems. But your second skill you pick up is which ever skill you didn't pick up before (Tantrum or Despair)
3)Wolves/Golems: Again same thing as 1 except just make sure you just waste up your mana since You will
BLUEPILL
after these.
Now buy some more health pots; depending on the team; if you have the gold buy cloth armor for the dodge boots; buy just boots if you want to build merc treads (If you have the gold)
**Now on
Mana Golem
hold down despair and the golem will quickly lose health; use your smite at about half health and finish off the mobs.
-Head over back to the ghosts using despair and tantrum to kill them.
(Now that you're level 3 pick up another rank of tantrum)

Go back; past the red buff; to the golems and wolves and kill them.
**Now go grab red buff; using the rest of your mana to kill him. (Try to save smite
IF YOU CAN
)
(You should be 4; grab bandage toss)
Bluepill and regen
Finish off your boots but make sure you have enough for 2 or 3 more health pots (if you need more)
--Now for dragon-- **Dragon very early game is a GREAT advantage**
Get someone from bot (Should have 2 bot) to come help you with dragon. Bandage toss in and keep despair up; smite when lower health.
And Jungling should be pretty easy from there.
I try to gank when I get Amumu's ult at level 6; you can gank earlier but its a little tougher with flashes/ghosts and what not.
--I tried to add a lot of pictures to make it not such a wall of text.