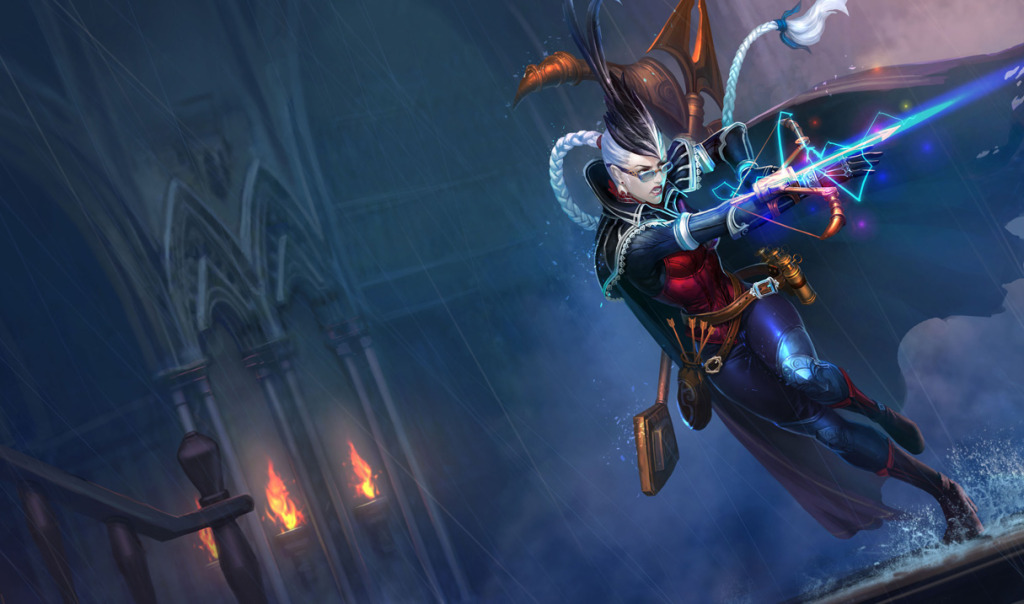 Hello to all who are using this build, first thank you if you let criticism or suggestions in the comments. Anyway,
is a champion who has a frightening force compared to other AD carrys, because it's kind assassin. By having a very low hp champion that the user should know if a team fight positioning.
Pros:
-The true damage. OMFG, It's AMAZING!
-Her damage late game.
- Q and E off her passive, lets make a successful chase.
-
has CC.
- Easy to last hit the minions because of their accumulated w.
-It has several outlets, which makes it possible to leave a living gank, for example.
cons:
-
has a very low hp.
-The range is very short.
-You can not use your Q to cross the walls(very sad).